Archive for category anime blogging
[Posted @ 12:32 PM]
500,000+ hits!!! Σ(゜д゜;)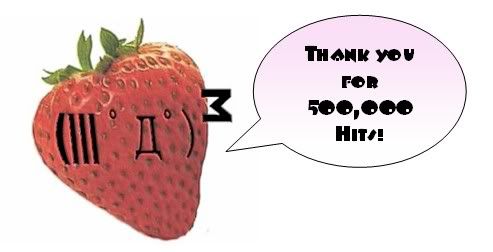 Thanks to those who have been reading my summary/reviews on J-Drama, Last Friends lol … yeah Ep11′s the finale but there's a special episode coming up so yeah I'll be sure to blog about it.
Ah, Candy Boy Ep2 summary/review in the evening =), just got the subs.
[Signing off @ 12:36 PM]
[Posted @ 5:27 PM]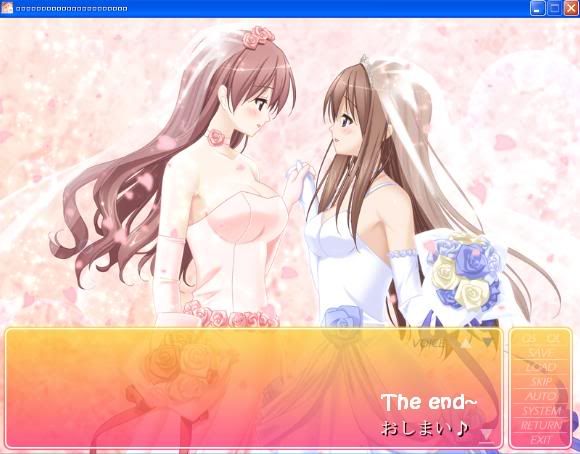 Yes, my life is complete now, exams are over and I'm playing Sono Hanabira ni Kuchizuke o [Mandarin Version]. Life is great. Btw, the picture above is from 'その花びらにくちづけを 愛しさのフォトグラフ' [Sono Hanabira ni Kuchizuke o Aishisa no Photograph]. Scroll down for CG Link =).
Ha, it's more fun this way when I can actually understand what they're saying.
Anyways, here are some updates to look out for this June/July;
1. Yuri Hime S Volume 5 out on 19 June 2008.
2. Candy Boy Ep2 out on 21 June 2008 via Niconico.
3. <a href="http://www.at-x.com/program_detail/index.html/2208/top
" target="_blank">Mnemosyne: Mnemosyne no Musumetachi Episode 6 out on 6 July 2008.
4. Yuri Hime Wildrose Volume 2 out on 18 July 2008.
5. Shoujo Sect ~Innocent Lovers~ OVA 1 out on 25 July 2008.
6. My-Otome 0~S.ifr~ Volume 2 out on 25 July 2008.
And Hatsu Koi Shimai Chapter 13 [END] Summary/Review coming up … as soon as I feel like it lol.
Oh yeah, here's the WARNING: NSFW [Mature, 18+ and whatever] link to Sono Hanabira ni Kuchizuke o Aishisa no Photograph's CGs lol almost forgot. The quality's not good but … better than nothing.
Maid, Miko and Nekomimi cosplay XD! And phone … you know, actually that scene's the best hahaha.
[Signing off @ 6:32 PM]
[Posted @ 4:50 PM]
Holy crap? Okay … Be still, my thumping heart … good news one after another …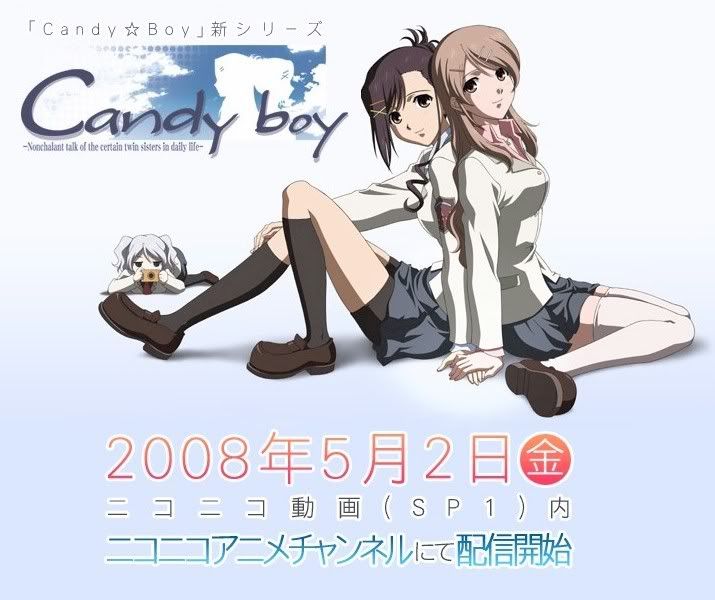 The offical site of ONA, Candy☆Boy announced that the first of the seven episodes is gonna be aired on May 2nd 2008 via Nico Nico Douga, an online video sharing website like youtube except it's not English-friendly lol.
Similarly for anime, Penguin Musume ♥ Haato (ペンギン娘♥はぁと) which is gonna aired on April 19th 2008 and I believe the trailer is going online via Nico Nico Douga too.
In addition,
Nozomi/Rightstuf
has licensed the three seasons of Maria-sama ga Miteru, ZOMG! I'm so gotta buy the DVD Box Sets when its out! LoL.
Random rants;
Paid a visit to the Borders at Brisbane's City yesterday and saw quite a number of ChuangYi's titles there licensed by Madman Entertainment lol. I was like floating on mid-air when I saw my 'familiars' there hahahaha. The sad thing is that each manga costed AUD$14.95, hey I paid S$8.50 back in Singapore!!! At least my family's been purchasing the latest releases for me lol, sigh, I'm so happy.
Just went to ChuangYi's site and saw that Vampire Knight #6 is out this week, CRAP, I WANNA READ, I WANNA READ!!!!!!! Along with my Ouran High Host Club #11!! ARGHHHH. I can't expect my family to send me anything anymore stuff, they had just sent a package … which costed a bomb and it makes me feel guilty to spend even more money so I'm sucking this up till November or something sigh.
Anyways, I saw Last Uniform aka Saigo no Seifuku #1 and Venus Versus Virus #1 there lol … seriously I'll flip if I saw Strawberry Panic #1 there but thankfully or … unthankfully lol there's none. I was thinking of purchasing some titles from Seven Seas directly from Amazon since Kinokuniya Singapore is rather slow and stuff.
Grrr, I need some ads from Nuffnang or Advertlets soon … and Google Adsense's really slow, it's been 7 months and I've only racked in S$50 lol. Maybe I should get a part time job here …
[Signing off @ 5.15 PM]
PS: I've been watching Mnemosyne too lol. Bloody hell.